When I saw these adorable Leather Mini Notebooks in
Wee Bindery's Etsy shop
I couldn't resist! My first thought was what wonderful useful little gifts to tuck into stockings for Christmas or give to any number of people I would like to remember during the holidays. Of course, I've already tucked one into my purse for handy notes. I'm the proud owner of several of Wee's books in various sizes, and what strikes me about her work is her beautiful stitching, attention to detail and quality materials.
Mini Notebooks I bought from Marie, aka Wee of
Wee Bindery
Just the right size for pocket or purse!
I asked Wee about what motivated her to create such beautifully crafted books:
"Ever since I was very young I was creating something. I made several books when I was young and always found the library fascinating with it's interesting books with their pretty covers.

Anyway, I have dabbled in so many different mediums over the years, taking workshops in jewelry making, etching, painting, pottery, etc. I have always sewed which was imbedded in me as a result of my mother and grandmother having been seamstresses (I have their Singer sewing machines dating from the 1920's and 1940's)."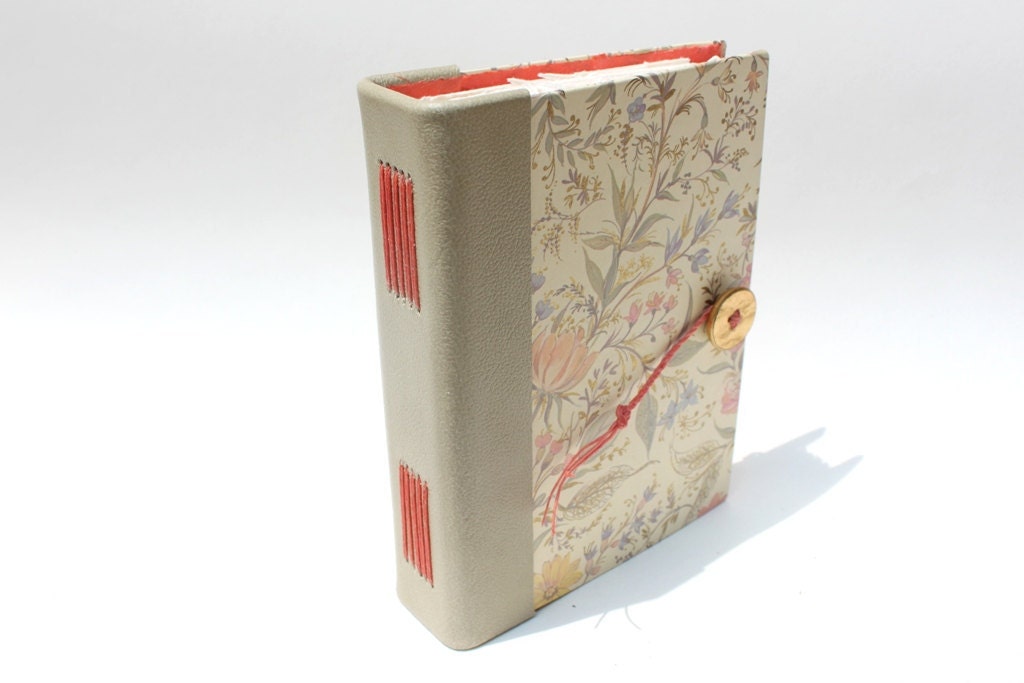 "What I am getting at here is that bookbinding has allowed me to incorporate many of the learned mediums, especially sewing, into the process. I find it relaxing (not when I do a custom order tho) when creating a book and exciting once the book is completed.

I am obsessed with book arts and binding. I look at everything and wonder how it is made and how I can turn it into a book. My husband is afraid I am going to take apart the lovely, but old, brown leather couch we have so I can make books out of it (I could make about 100 books out of it)."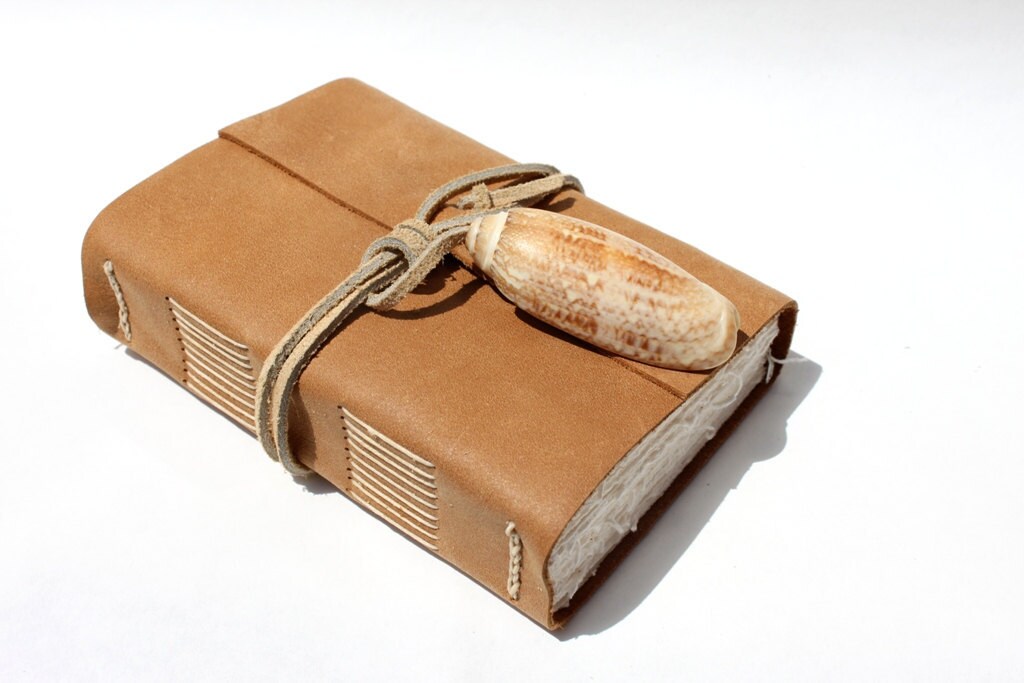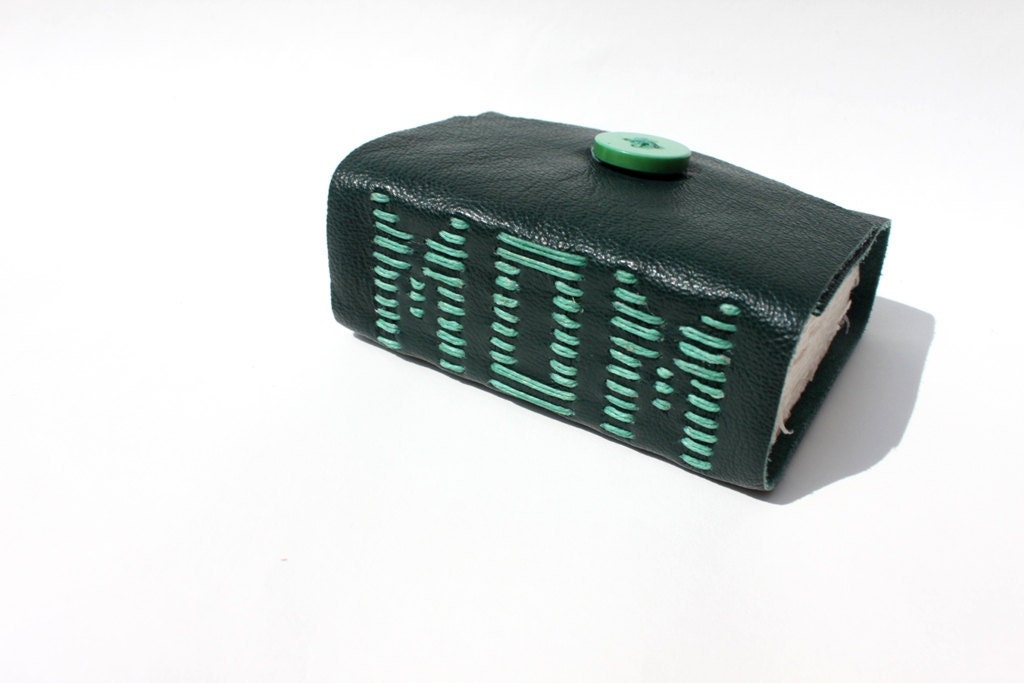 For more
Wee Bindery
creations, visit her
Etsy Shop
Proud member of the Etsy Treasury Team
If you'd like a chance to be selected for a feature in this blog, please follow my blog and leave a comment here.